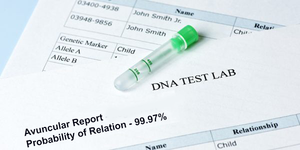 Fake Aunt/Uncle DNA Test
Get a fully verified Fake Avuncular (Aunt/Uncle) DNA Test Report, proving you, or someone else, have taken a 'real' DNA test.
Ever boasted you were related to a celebrity and were called out for it when you couldn't prove it?  Now you can show anyone that Beyonce really is your Aunt!  
Simply fill out the details and the choose your Test Results. We will send you accurate looking Avuncular (Aunt/Uncle) DNA Test Results!
Your fake DNA Test Report will be emailed to you and will look like it came from a Real accredited DNA Testing Laboratory.
Simply Fill Out The Order Form Above With The Details